Demax Enterprise Co., Ltd.--Oil seals, rubber parts, rubber seals, valve-stem seals, power steering
---
Established in 1993, Demax Enterprise Co., Ltd. is a specialized maker of automotive oil seals and rubber products, which are globally marketed under the company's own brand "DEMAX" or on an OEM/ODM basis.
The firm is strongly capable of supplying all kinds of oil seals, including rubber face seal, metal face seal, and metal face seal with inner case, etc., which are available in various specifications and materials such as NBR, Polyacrylate, EPDM, Silicon, FPM, Teflon etc.) in accordance with customers' product samples or design blueprints. In addition, Demax is also planning to develop full-series seals in PU and polytetrafluoroethylene (PTFE) materials.
Besides supplying the said products to Japanese car models, Demax has been aggressively developing products for an increasing number of popular European and American cars according to customers' requests. The firm also has been a specialized developer and maker of various kinds of special seals for cars, motorcycles, agriculture machinery, trucks/trailers etc.
Demax is confident of its ability to supply best-quality products and most satisfactory services, and stresses that its core competitive advantages lie in stringent quality control, prompt delivery, competitive prices, and OEM-service capability. All of its products, Demax stresses, are made in Taiwan in-house at a highly automated facility in Changhua, central Taiwan.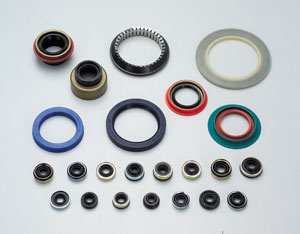 Demax supplies a wide array of quality products.

Demax Enterprise Co., Ltd.
1F-5, No. 151, Sec. 5, Mingsheng East Road, Taipei, Taiwan 105
Tel: (886-2) 2747-9099
Fax: (886-2) 2747-9097
E-mail: demax@seed.net.tw